In 2013, Cyril Chiche and Antoine Porte launched Lydia to simplify refunds between friends. Since then, the company has become a financial super-app, used by more than 5 million people. Powens contributes to its development with its API, including its Bank and Pay products.
The need: to simplify and accelerate banking journeys
The problems of Lydia users are mainly related to the complexity and slowness of banking journeys. Before Lydia, an action as simple as a refund between friends proved complex. You had to have cash on your person or ask for the beneficiary's bank account details to make a transfer. For this second option, several days passed between the payment and reimbursement. 
Reimbursement between friends was Lydia's first use case: a 100% online and instant payment, simply using the phone number. The app spread rapidly by word of mouth, especially on student campuses. A community of users formed and naturally promoted Lydia's peer-to-peer payment system. 
Lydia now offers all the services essential to managing one's money: payment card, current account, joint account, interest-bearing savings, express loan, mobile payment and trading. The company called on the Powens API to develop its services. 
The solution: banking aggregation and payment initiation for comprehensive financial services at your fingertips
Lydia uses two Powens products: Bank and Pay: 
Pay

for its peer-to-peer payment solution. With

payment initiation

, Lydia enables its customers to make transfers in a few clicks, without having to log in to their bank's website. With instant transfer, the money is credited immediately.

Bank (account aggregation)

combined with Pay for its payment cards. Its users can instantly fund their Lydia account from any bank account, and make mobile payments. These payments are secured and uncapped. 

Finally, Lydia has developed a Personal Finance Management (PFM) service to help its customers manage their money and save. It is based on the use of Bank to give users a view over all their accounts, and offer cashback offers to save money. 
"Through Powens's API, with Bank and Pay products in particular, we give our customers the opportunity to use, spend and save their money as they wish. Our partnership with Powens is aligned with our super-app philosophy."
Evan Proux, Senior Operation Manager at Lydia
The results 
Lydia has already won over 5 million customers thanks to its range of financial services and the power of the Powens API. By 2022, nearly 770,000 users had already connected their account via Bank and initiated bank transfers with Pay. 
Lydia perfectly addresses the needs for an instant service expressed by consumers. The banking services it develops radically simplify payment journeys and budget management.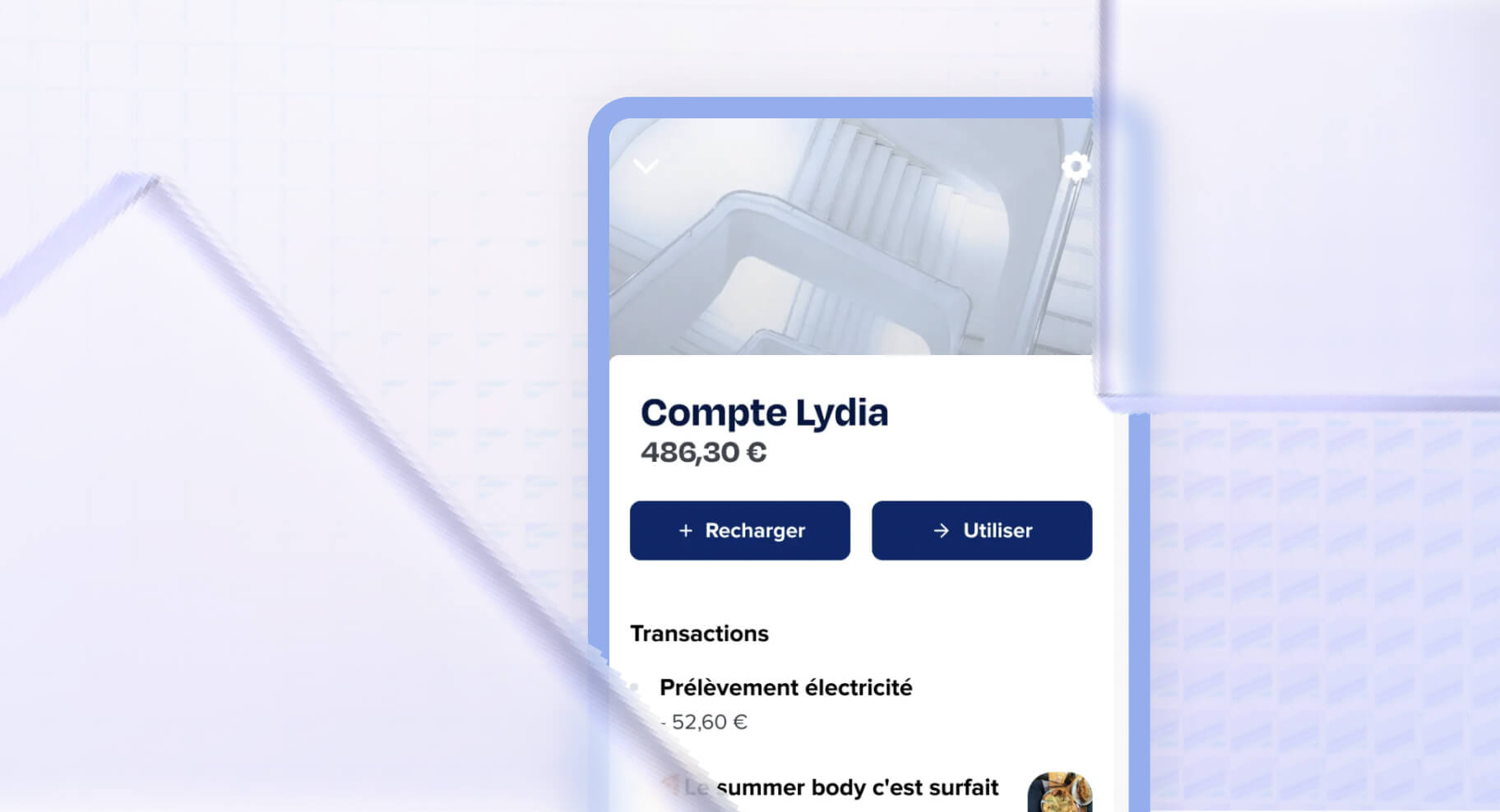 The figures: December 2021
5.5 million

users

1/3 of French
18-35 year olds

use Lydia

€225 million

raised since the company was created
With its 2021 fundraising, Lydia wants to hire nearly 800 people by 2024. The goal? Become the main account for some 10 million Europeans by 2025. This will require expanding its credit and investment offers, but also stronger development in different European countries. 
Do you want to tap into the potential of Open Finance?