Lightning-fast verification
Confirm customer details instantly and know exactly who you're doing business with.

Frictionless onboarding
Simplify and streamline the customer onboarding process to boost conversion.

Fully-compliant workflow
Get added peace of mind with a fully GDPR-compliant authentication and consent flow.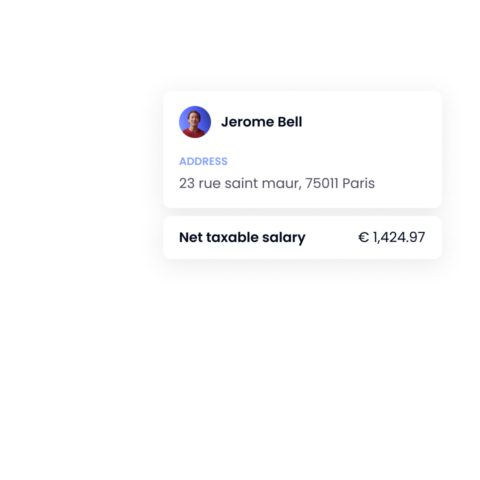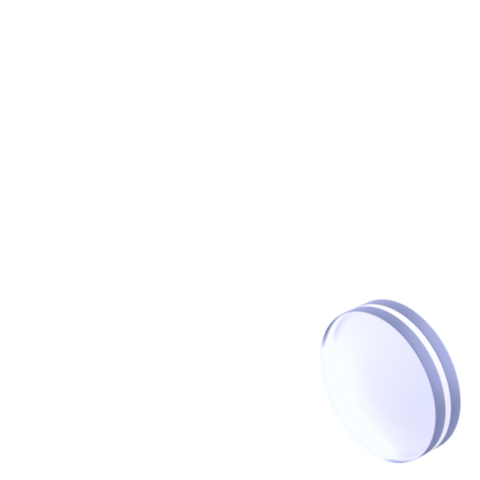 Get customer verification documents* directly from the source
Speed up onboarding:
Get immediate access to the right customer verification documents the first time around, without all the hassle of going back and forth.
Minimize fraud:
Don't think twice about the authenticity of the documents you receive thanks to automated document sharing from one provider to another.
Reduce errors:
Eliminate unnecessary regulatory headaches caused by the manual uploading of illegible, outdated, or even potentially falsified documents.
Boost conversion:
Create a frictionless onboarding experience that removes any obstacles or inconveniences that may cause customers to abandon their journey.
*For individuals: Utility bills for proof of residence or tax returns for proof of income.
*For businesses: SIREN/Kbis documents for proof of company registration, tax returns for proof of company revenue, and Ultimate Beneficial Owner (UBO) filings for proof of company ownership or shareholding.
How customers enable you to verify their identity easily
Trust makes your customer relationships a success right from the start
Webview link URL

https://walleto.biapi.pro/2.0/auth/webview/fr/connect/security?s=eyJjbGllb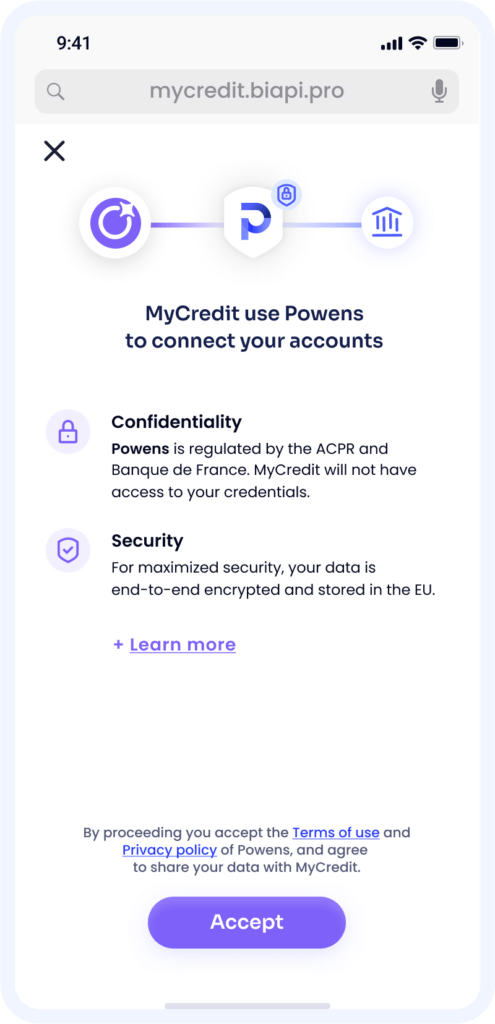 Our priority is to build trust with customers to ensure they consent with confidence.
Customers can choose the administrative, telecom, or energy provider they'd like to use for identity verification via our blazing-fast search experience.
Customers can securely input their third-party provider's login and password directly into Powens' embedded webview without disrupting the onboarding journey at all.
Customers are redirected to your app or website to enable the sharing of required documents: proof of identity, proof of residence, revenue, etc.
Once the documents have been transferred, customers can finalize their onboarding journey via your app or on your website.
User-friendly configuration of your domains, client applications, webhooks, and connectors. Complete monitoring of connection statuses.
Create an account and let us guide you
Setup a free sandbox in just a few clicks and use the wizard to easily test our API with real-life scenarios.
Configure
Adapt the user flow to maximize success rates. Choose the capabilities and providers to activate.
Monitor
Check provider sync usage and keep an eye on health status reports.
Analyze
Visualize key metrics & trends to optimize your Open Finance experience (amounts, users, conversion rates...).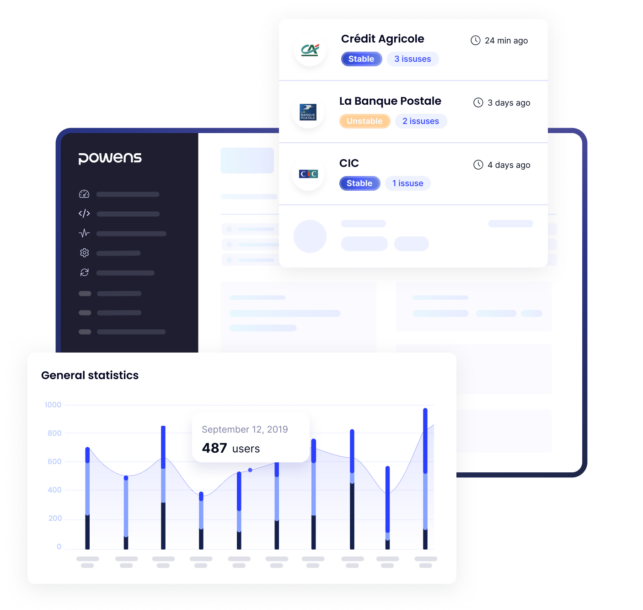 10bn+
Transactions processed
99.9%
Uptime across Europe
Safe
Secure & PSD2 compliant