Managing and anticipating cash is a fundamental need for business leaders and CFOs. What's the easiest way to keep track of and anticipate cash needs? Agicap offers online cash management software that automates cash tracking. The solution uses Powens' Open Banking technology. 
The need: to get greater visibility over the financial health of the company
Available cash is one of the main concerns of business leaders and CFOs. At time T, but also in the future. This is all the truer for SMBs, who are more sensitive to cash flows than large companies. Their very survival depends on it. 
Cash tracking solutions exist, but they are often very cumbersome to use. They require numerous time-consuming manual operations resulting in a high risk of errors. Companies having accounts with different banks make the task more difficult, since it is necessary to juggle between different interfaces. Moreover, the available solutions often offer a view of the company's history, but few provide forecasting tools.
So Agicap decided to reinvent cash management by leveraging Powens' Open Banking technology.
The solution: banking aggregation to deliver real-time cash tracking 
Agicap has designed a simple and intuitive SaaS software to help business leaders and CFOs manage their day-to-day business affairs. It automates cash tracking and provides financial projections based on different business scenarios using information updated in real-time. 
The solution is based entirely on banking aggregation. With Powens' Bank product, Agicap automatically collects its customers bank transactions, invoices and account balances. The recovered data is reliable and continuously updated.
Business leaders and CFOs no longer have to spend hours collecting, classifying, reconciling and analyzing transactions. No more round trips from one banking platform to another. They get an aggregated view over all their cash flows on a single interface.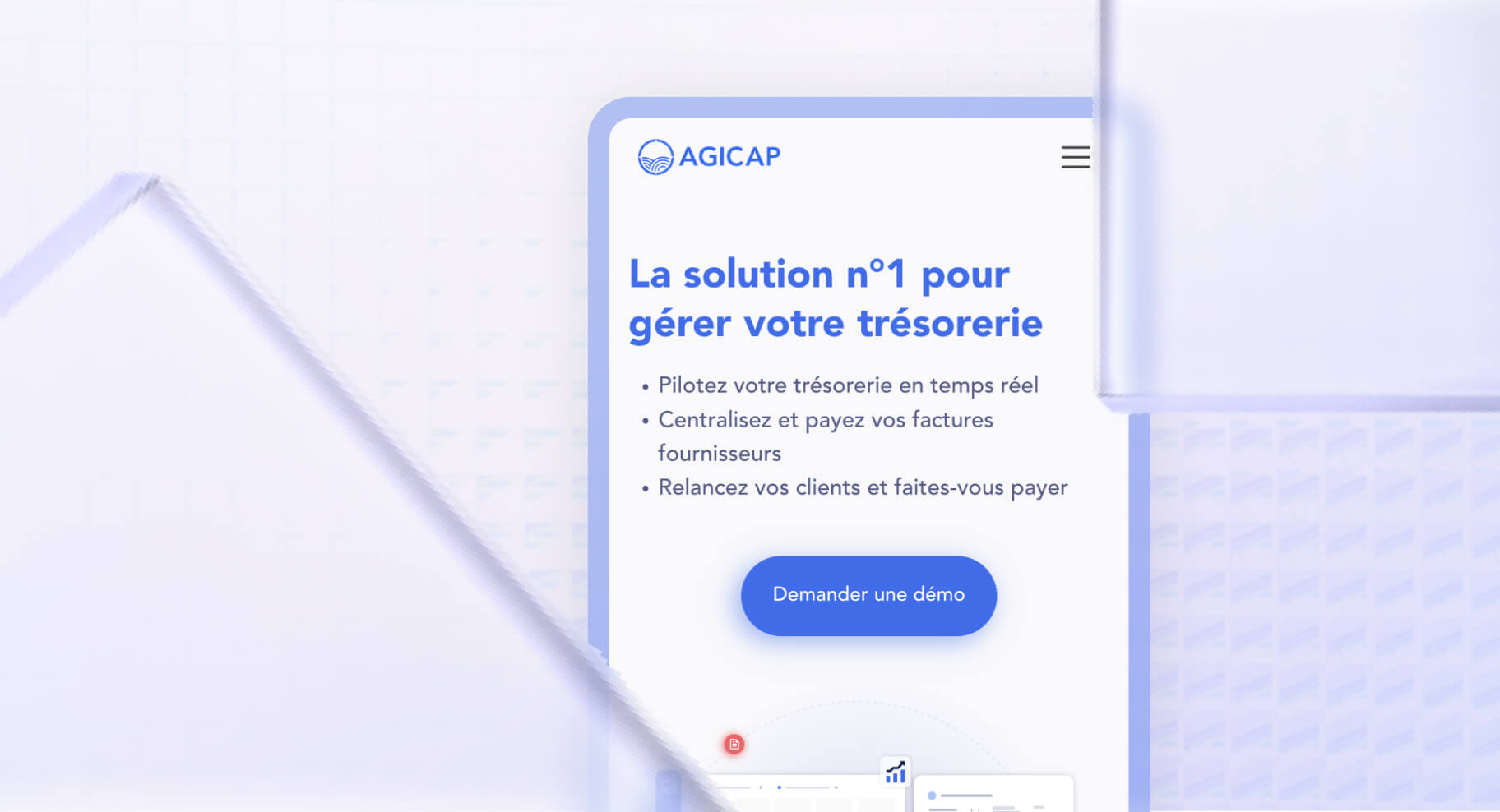 One specific feature of Agicap is that it has business users and SMBs throughout Europe. Access to corporate bank accounts is less developed than that of private individuals' bank accounts. Most Open Banking product providers are unable to compensate for the unstable quality levels of APIs, unlike Powens. 
"With Powens, we have access to genuine Open Banking experts. We can at once discuss the specificities of the numerous banking players and go into the tiniest technical details. Since the service delivered to our customers is our top priority, we focus on tracking our users' connections – one of the main metrics indicating the quality of their experience."
Jérémie Barbet, deputy CPO, Agicap 
The results 
In 2022, Agicap has already attracted more than 6,000 customers. The company continues to expand in Europe at a hypergrowth pace, adapting its services to each country. 
The figures: 2022
+ 6,000

customers

11 countries

 

in Europe are already deployed

€100 million

raised since inception
Agicap is working closely with Powens to address the fragmented Open Banking landscape for business accounts in order to drive its European growth.
"Open Banking still presents many opportunities and challenges for us in the future. Powens is actively working to influence future regulatory standards on which we are ultimately building our business. We are fortunate that our European growth and roadmap ambitions are aligned."
Jérémie Barbet, deputy CPO, Agicap 

Do you want to tap into the potential of Open Finance?
Schedule a demo