When Louis Chatriot realized that the retail sector did not have an efficient solution for deferred payment – the interface was too complex for consumers and tedious to implement for merchants – he created Alma, the Buy-Now-Pay-Later (BNPL) add-on dedicated to retailers. The company chose Powens' API to handle requests for funding in real time. 
The need: instantly validate requests for Buy-Now-Pay-Later services 
When Alma was launched in 2018, merchants had access to good products to manage their e-commerce platforms, logistics, and payments. However, they had no solution for Buy-Now-Pay-Later payments. This market was seen as unprofitable by traditional credit institutions, with unwieldy integration processes. 
Alma is contributing to the reinvention of commerce with its easy-to-integrate split payment add-on, offering a seamless customer experience. Their purpose? Help merchants increase customer satisfaction levels, increase conversion rates, the average shopping cart amount – and ultimately their earnings. Alma's customers increase their revenues by an average of 20% thanks to this solution.
Alma is integrated into the merchant sales funnel when customers choose their payment method. If they select payment in 3 or 4 installments with Alma, they are redirected to a summary form. In some cases, the company needs more information to assess the client's creditworthiness. It is at this point that the fintech company decided to collaborate with Powens, to make its credit decisions in real-time. 
The solution: banking aggregation to assess the creditworthiness of the customers
With Powens' Bank product, Alma recovers relevant, tamper-proof, PSD2-compliant information updated in real-time. This addresses the company's triple challenge: 
Ensure customers have the means to pay for their purchases in several installments 

Avoid fraud

Offer the most seamless shopping experience possible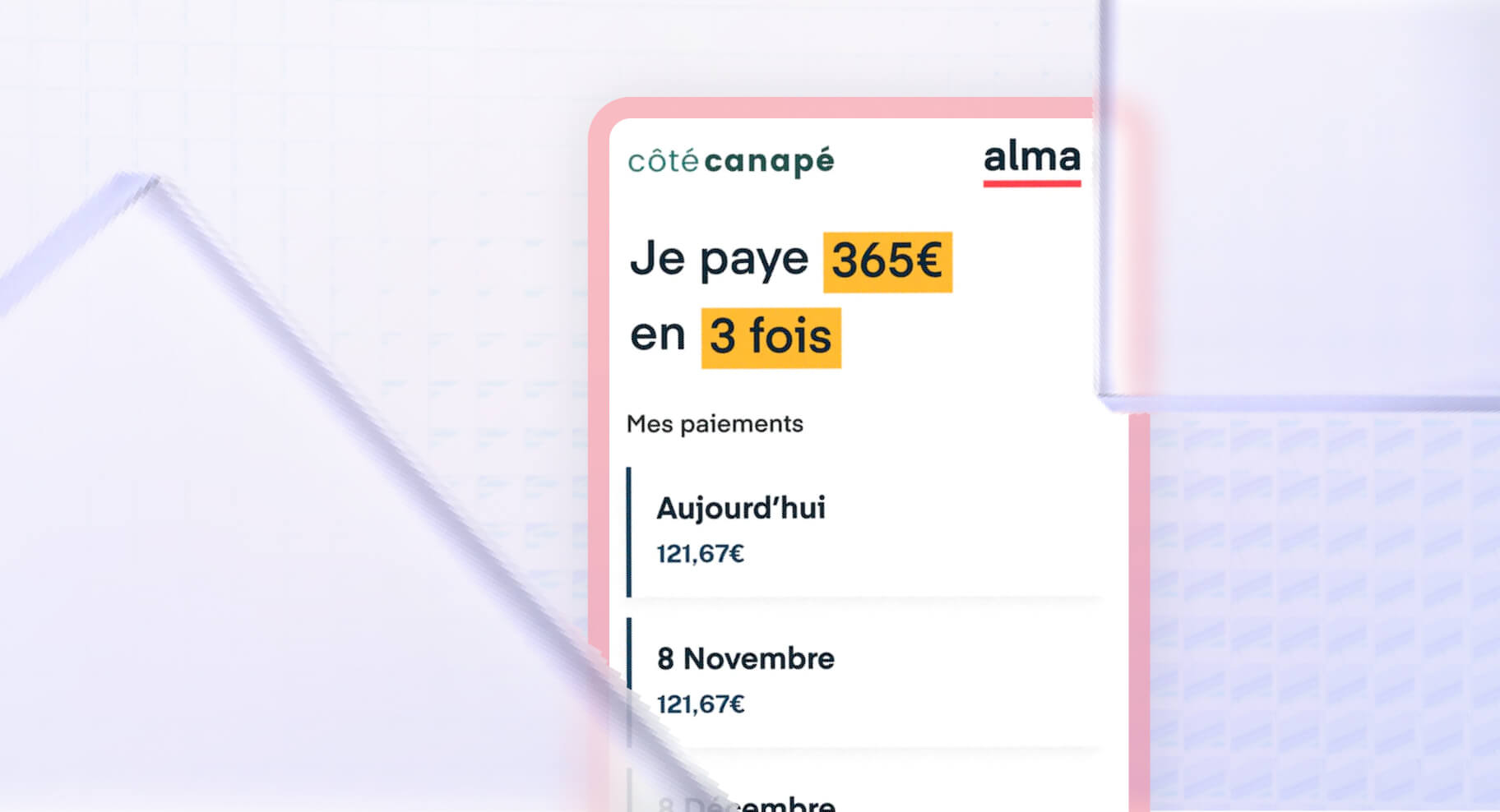 The bank data obtained via Powens enables the customers' creditworthiness to be precisely analyzed and guarantees their identity.
The response to the split payment request is fast because it takes less than a minute to retrieve the data from Powens' Bank API. Alma calculates the customer's average income in real time and checks that the payments they receive are sufficiently stable. It can then give an immediate answer to the funding request.
"Powens fits perfectly into our use case: technology quality, ease of integration and pricing policy adapted to a startup. The integration was extremely fast: In one day we were able to retrieve our customers' bank data."

Louis Chatriot, co-founder and CEO of Alma
The results 
With data from banking aggregation, Alma optimizes its rate of positive decisions, without taking any risks. It also enables people to be included who do not come within the traditional framework of credit scoring, especially those who do not have undetermined duration employment contracts (freelancers, artisans, independent drivers, etc.). 
Alma's split payment journey is very fast, with the highest market acceptance rate. Powens actively contributes to this through its technologies. 
Figures: February 2022
+ 6,000 merchants

use Alma

Over
€1 billion

in annual transaction volume

+ 20% revenue

for Alma users
In 2022, 4 years after its launch, the company is already present in 5 countries and intends to continue to grow. Its fundraising in February 2022 raised €210 million enabling it to double in size and pursue its objective: build a balanced commerce on an international scale. 
Do you want to tap into the potential of Open Finance?
Schedule a demo