New solutions, new features, and new services to streamline your workflows and create greater value for your users
To kick off 2023, we've got some big product and service announcements to share that will enrich all aspects of your Powens experience. Here are the highlights:
Advisory:

Real-time revenue-checking solution for credit decisions

Back in December, we announced the launch of Advisory, a new Open Finance product designed to enhance and streamline how banks and credit institutions go about making credit decisions with live categorized transactional data.

Why did we build Advisory? Because most credit-checking processes are typically quite manual in nature, they are also much more prone to user error or fraud. By automating the collection and categorization of transactional data, we empower customers to save time, reduce errors, and make credit decisions with confidence. Not to mention, as more consumers today are becoming digital-first in everything they do, Advisory creates a new and better way for you to meet customer expectations and create more seamless user experiences.

How does Advisory work? We leverage our proprietary AI engine to now make it possible to analyze and categorize a borrower's last three months of transactional data from their checking (or payment) account—salary, expenses, rent, loan repayments, and more—in an automated way to assess their overall creditworthiness and access to disposable income more accurately.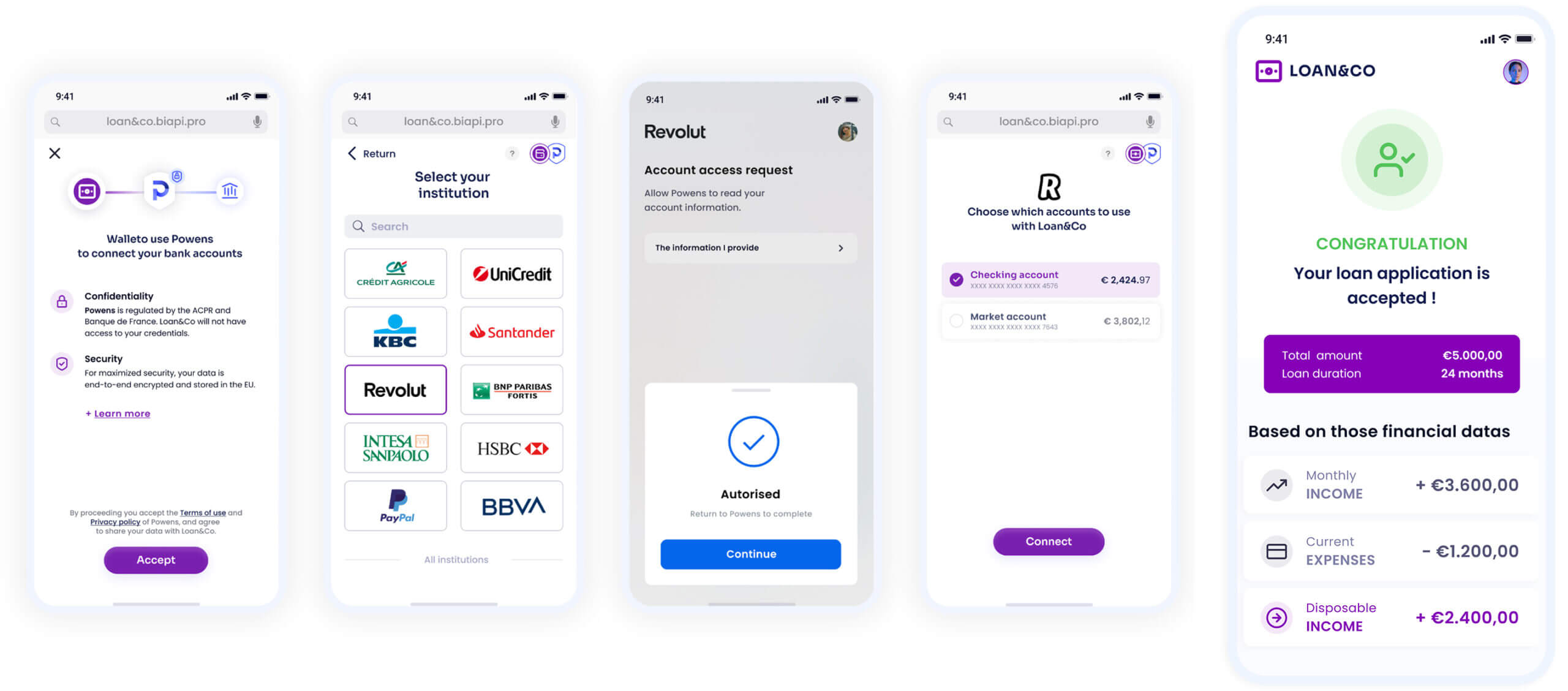 The key benefits include (just to name a few):
Improved credit scoring
Reduced risk and fraud
Increased revenue
Enhanced borrower experience
Even better, Advisory can be integrated in less than a day, making it easy to offer these new capabilities to your customers instantly.  Learn more about Advisory here.
"Organizations"

&

"Workspaces"

now available in Console

We've added two new API management layers to the Console—Organizations (administrative) and Workspaces (operational)—to make managing your Powens implementations easier than ever. We did this specifically to help larger customers who manage several Open Banking activities across their business, many of which are run by different teams and may require separate authorizations. This new structure makes it easy to separate out roles, functions, domains, and invoicing at the Workspace level, all while rolling up to a single Organization.

> Check out these tips for setting up Organizations and Workspaces in your account.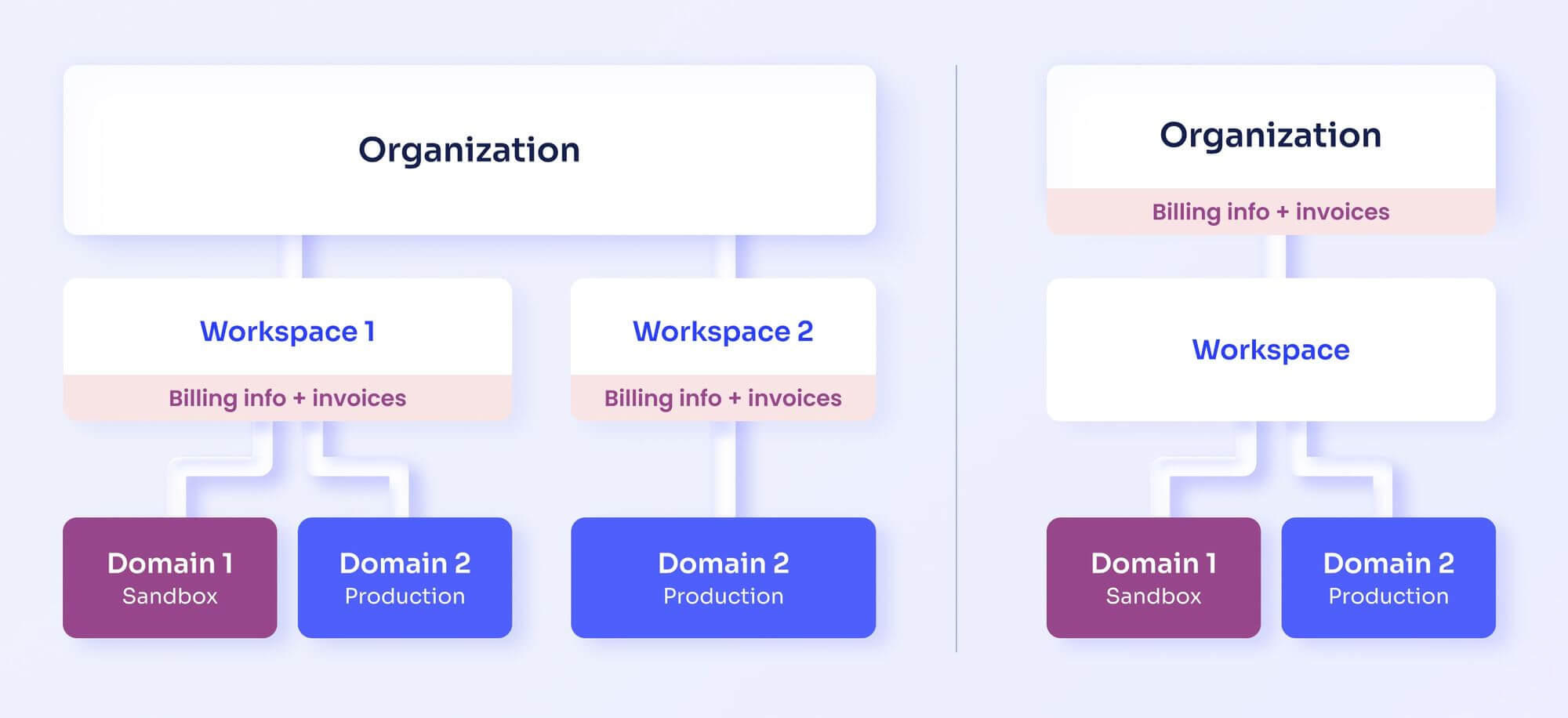 Expanded coverage in
Spain, Portugal, Germany, and the UK
As one of our constant drum beats, we are working tirelessly to expand the coverage of our Bank and Pay products—both of which are PSD2-compliant—across Europe. Part of this includes recently extending the Powens experience to Portugal, an emerging yet fast-growing Open Banking market, with 94% coverage while simultaneously doubling down on our presence in Germany in the UK, where we now offer 830+ connectors (and growing).
Plus, we've just launched Pay in Spain (in addition to Bank), with 93% market coverage.
Delegate:

A white glove service for re-enrolling PSD2 certificates

Our team has a lot of experience with enrolling PSD2 certificates. It's a tedious process, and unless you know the ins and outs of doing it correctly, it can turn into a major headache, fast.

So to help our customers avoid this annual pain and suffering, we decided to launch Delegate: a "white glove" outsourced certificate re-enrollment service, designed specifically for regulated establishments working with Powens in a white-label capacity.

How does Delegate work? When re-enrollment time rolls around every year, we work with you (as "delegates") to get signed eIDAS certificates from a qualified trust service provider (QTSP), upload them into the Powens infrastructure, and then manage the re-enrollment process with all the banks or TPPs you connect to. In other words, we take care of all of this for you. 

Because this process can vary from bank to bank, with some being fully automated while others are painstakingly manual, letting our experts do the heavy lifting for you can make a big difference—and ensure that your re-enrollments are done correctly and on time.

So while Delegate isn't a product release, per se, it's nonetheless an exciting new offering from the Powens team that will ensure all of your Powens solutions never skip a beat.