Many individuals do not have access to stock market investing because of a lack of knowledge and appropriate investment solutions. Ismo (meaning Invest small money) addresses this problem by facilitating access to the stock market. The app enables its users to invest small change by rounding up their purchases. For this, it uses Powens Open Banking expertise. 
The need: make the stock market accessible to the vast majority of people in France
While the stock market is subject to strong short-term fluctuations, there is no better long-term investment. However, investors need to know how markets work. The result: only the wealthy and people in-the-know benefit. French middle income people tend to rely on other, more traditional low-yielding savings vehicles such as the 'Livret A' savings book. 
The general public is also reluctant to invest in the stock market for fear of the risk involved. There is above all a lack of understanding of the mechanisms at play.
That is why the founders of Ismo had the idea of reconciling the general public with the stock market thanks to a simple concept: investing in financial markets by rounding up on their day-to-day purchases.
The solution: banking aggregation to invest in stocks without giving it a second thought
The mobile app allows small amounts to be invested in financial markets painlessly. Powens' banking aggregation technology is central to the way the app works. The investment mechanics are simple and automatic:
Users create an account on Ismo and

link up their current account using Powens' Bank product

; 

They choose their risk profile: prudent, intermediate or dynamic. A different fund type matches each profile.

Powens

uses banking aggregation to retrieve purchasing data

; 

Each purchase made by credit card is rounded up to the nearest euro; 

The amount of the rounded up sum is automatically invested in the stock market.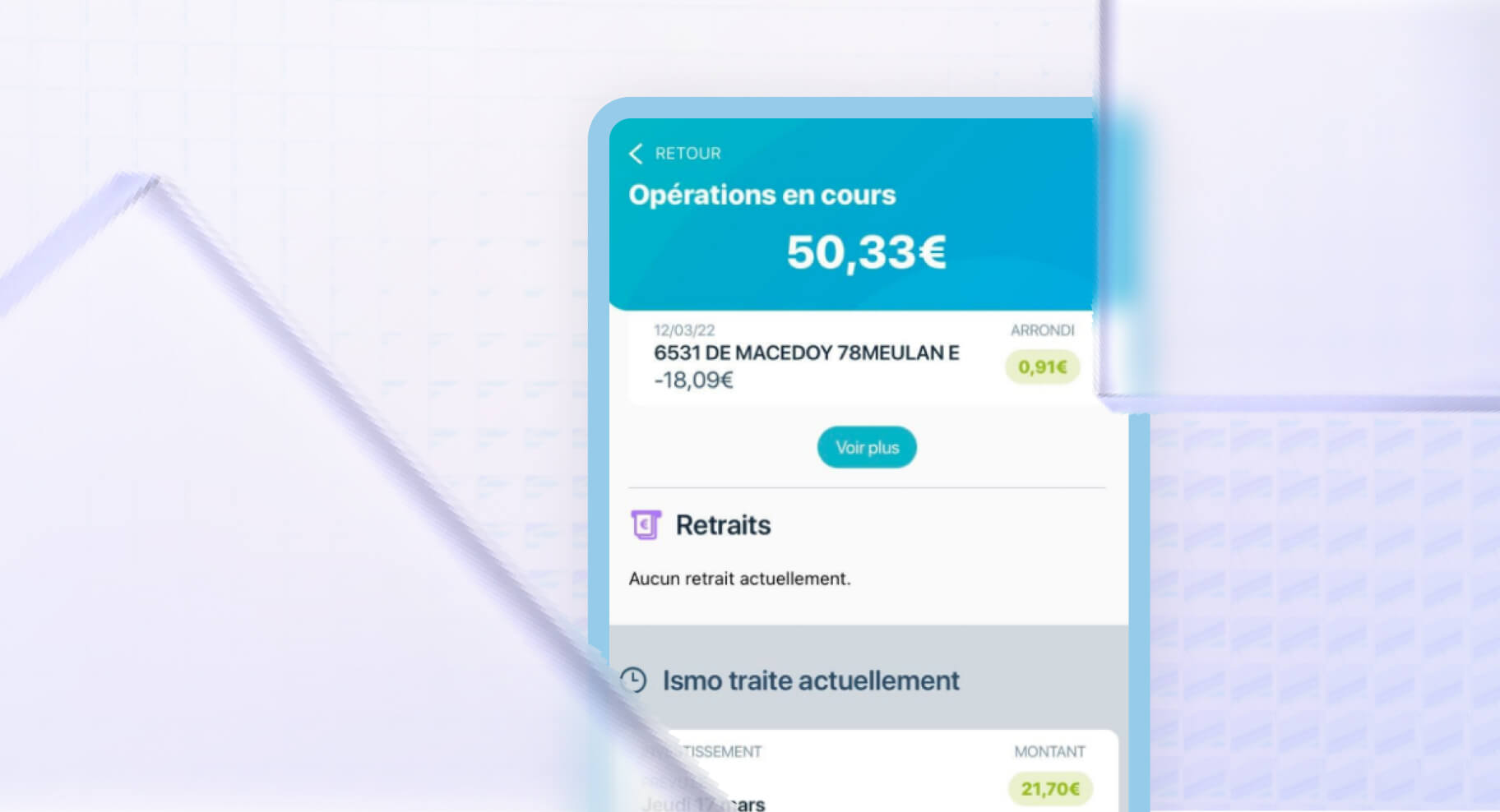 Ismo is owned by the asset management company Wide Asset Management. Wide Asset Management manages money invested in mutual funds.
"Powens is our preferred technology partner. Its API underpins our entire application. It is banking aggregation that gives us the possibility to debit the sum rounded up on purchases made and to invest this money automatically. "


Éric Le Brusq, co-founder and CEO, Ismo
The results
One year after the app went live, 30,000 people had already signed up and 900,000 rounding up operations had been carried out. On average, users invest €20 each week. Users like the app because they find it both clever and easy to use. 
Ismo has launched in Belgium with Powens in September 2022 and will be able to access data from 8 local banks.
Figures: September 2022
30,000 signed up
€20 invested on average each week
900,000 rounding up operations processed in one year
Do you want to tap into the potential of Open Banking?
Schedule a demo