Traditional banks address the financing needs of small and medium-sized businesses fairly well when they are starting up. However, their responsiveness when it comes to cash and short-term credit requirements leaves much to be desired. That's why RiverBank offers a loan solution for small and medium-sized businesses (SMBs). It is based on crowdfunding and Open Banking using Powens' technology. 
The need: speed up the time required to grant short-term loans to SMBs
Among the main concerns of French SMBs are cash management, working capital requirements and short-term credit. These needs are critical and urgent. However, the response times of traditional banks are not good enough.  
Among the target SMBs, e-merchants, who avail of few banking services. They open an online bank account to receive their payments, but have no relationship with traditional credit institutions. Often these online banks do not offer credit solutions directly. When cash is needed, e-merchants do not know who to turn to. 
RiverBank's solution addresses this dual issue. RiverBank offers fast loans to meet the urgent cash flow needs of French SMBs. The repayment period is less than one year, for amounts between €3,000 and €25,000. To be able to deliver these loans in a short time, while avoiding over-indebtedness, RiverBank has developed an innovative credit scoring method.
The solution: instant credit scoring, based on banking aggregation
SMBs with urgent cash needs are looking for a fast and efficient online solution with as little paperwork as possible. This is what RiverBank offers. 
The SMB signs up directly on the RiverBank website through a 100% online journey. This includes verification of identity documents and electronic signatures.




During onboarding, the SMB is prompted to

link up its bank account

, using

Powens banking aggregation product, Bank.

RiverBank collects the company's banking information in real time. RiverBank can also manage semantics by means of banking aggregation. Keywords such as "direct debit rejected" or "overdraft fees" are detected automatically.



In 10 seconds

, RiverBank obtains the probability of the company defaulting over the next 12 months. Its scoring model, developed in-house, is based on a database of 500,000 SMBs and powerful machine-learning models. 

If the company is eligible, it receives

a response in a few minutes thanks to Open Banking. And the funds are released within 48 hours.
With banking aggregation, RiverBank can lend to businesses more responsibly anywhere in Europe.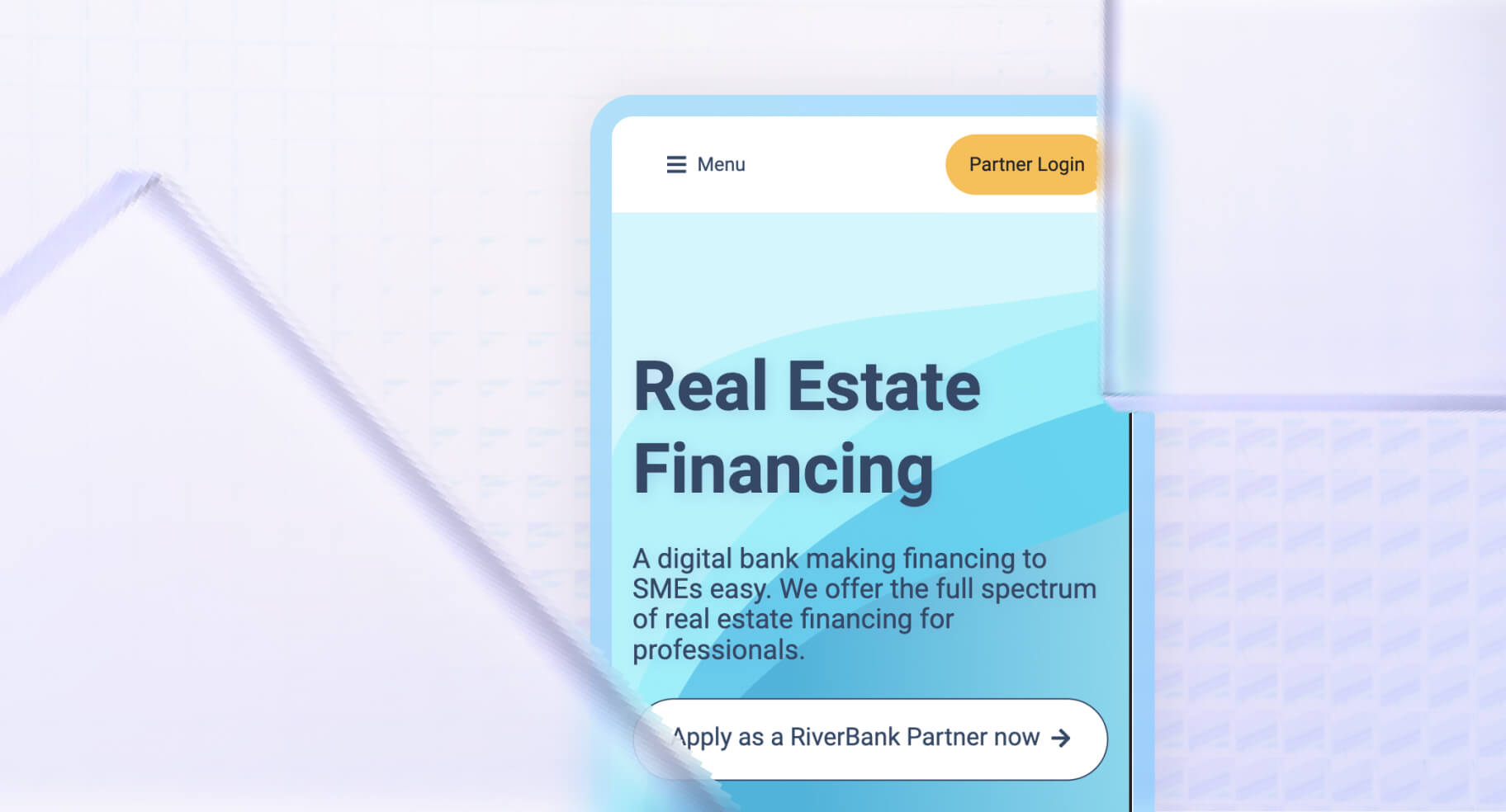 "Open Banking is at the heart of our value proposition: fast and flexible online loans. The Powens API enables us to automate bank account analysis. This is fundamental to be able to lend rapidly, in good conditions and responsibly. "
Tristan Grué, Head of the French branch, RiverBank
The results

RiverBank is the pioneer and leader in instant lending for SMBs in France. Its innovative offer is tailored to their cash and short-term credit needs. RiverBank has lent more than 160 million euros since 2017.
Figures 2021
€160 million

in loans granted between 2017 and Q3 2021

€42 million in loans in Q3 2021
Building on this success, RiverBank is now offering its credit solution on a white label basis to neobanks and marketplaces. In addition, it is pursuing its international development by taking advantage of Powens' wide European coverage. 
Want to tap into the potential of Open Banking?
Schedule a demo