In France, over 30% of new companies fail due to cash flow problems. This situation has worsened due to the COVID-19 health crisis. Some companies couldn't even survive more than 15 days due to cash flow problems. To help them, Bpifrance has created Ma Tréso, a smart cash flow management solution. It relies on bank account aggregation technology from Powens. 
The need: to help entrepreneurs manage their day-to-day business
To create a product that addresses the concerns of company directors and their employees, Bpifrance conducted hundreds of interviews. Three major issues were raised: 
Lack of financing; 

Difficulties in cash flow management;

Lack of support and contacts. 
Ma Tréso was created to remedy these problems. Created in start-up mode within Bpifrance, its aim was to become a tool used on a daily basis by company directors. 
To support directors in the management of their company and provide them with the right services at the right time, Bpifrance used account aggregation technology from Powens. 
The solution: a single management interface using account aggregation
Thanks to Bank, Bpifrance was able to create Ma Tréso, a business financial management solution (BFM). This finance assistant is intended for professional customers. With account aggregation, the company director can view their cash flow, from accounts spread across different banks in a single interface. They can categorize transactions, be alerted in the event thresholds are exceeded and set business targets. 
With this comprehensive overview of their financial situation, the director:
Has access to an

aggregated view of the financial health

of their company, updated in real time; 

Has a

full, centralized activity log

in one place; 

Can anticipate their needs

in terms of cash flow and financing. 
Ma Tréso also recommends factoring and financing or training search solutions, adapted to their needs. Each director also has direct access to a dedicated contact person, for any type of request. 
"When creating Ma Tréso, we interviewed 5 stakeholders in B2B Open Banking and tested their solutions. We selected Powens as their API technology was best suited to our needs, and the most robust."
Socheat Chhay, Head of Digital Transformation, Open Banking Lead, Bpifrance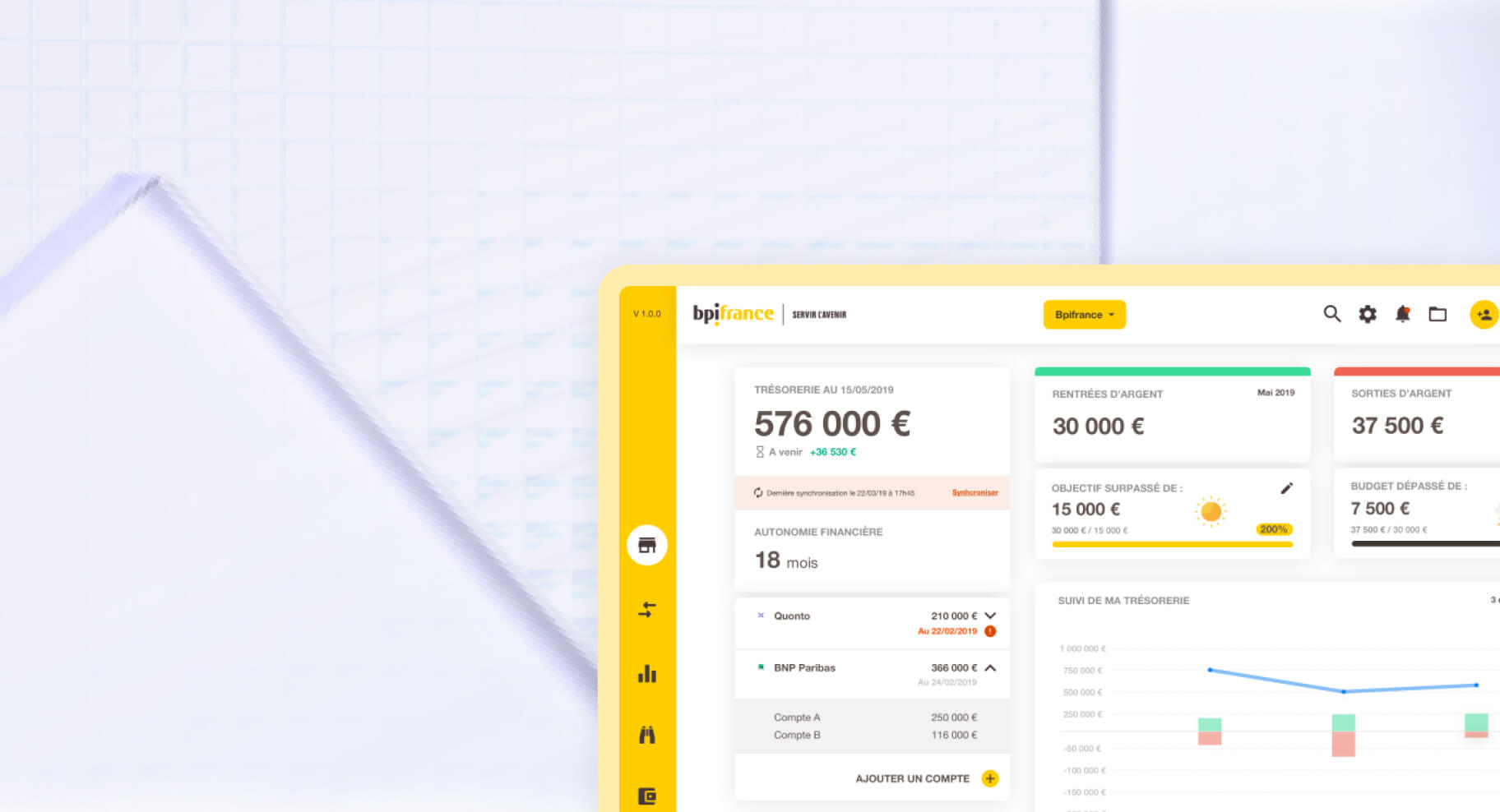 The results 
Thanks to account aggregation technology from Powens, Bpifrance was able to create its solution in three months. One year after its launch, Ma Tréso has already won over 1200 companies. 15% of them use it on a weekly basis. 
Figures: 2021
1200+ companies registered
15 %

weekly users
Automatic categorization, notifications, customized recommendations, new indicators: in order to support company directors more precisely in their day-to-day management, Bpifrance will offer new features via Ma Tréso. 
Do you want to tap into the potential of Open Banking?
Schedule a demo