Delta, an all-in-one investment tracking app, lives up to its promise of helping its users "make smart moves only." What started as a crypto tracking app before the pandemic has since transformed into a multi-asset investment tool that allows users to manage and track the performance of their financial portfolio—including stocks, cryptocurrencies, ETFs, indices, forex, commodities, and NFTs. Equipped with modules that provide real-time insights into "good decisions," "bad decisions," and risk ratios, the app also sends users smart notifications whenever price fluctuations occur. 
Evolving the app from its crypto beginnings to now being able to capture and analyze the breadth and depth of various wealth data sources was no easy task. So instead of trying to make magic happen on their own, the team at Delta sought out Powens' Open Finance solutions to help automatically import users' transactional data. 
The Need: 
The ability to bring complementary wealth and asset data into the app at scale
Crypto, by its very nature, is API-first. Unfortunately, in choosing to evolve the app experience beyond crypto, Delta's team quickly learned that the entire traditional finance ecosystem—except for bank checking accounts, of course—is one big "black box" with no standard APIs to leverage. While they, at first, toyed with the idea of building connectors of their own, with other engineering challenges at hand, it really didn't make any sense to do this work in-house. But they knew that by giving users a simpler and easier way to bring their various wealth and asset data sources into the app, they would ultimately use the app more and remain loyal customers for longer—all while making it possible for Delta to tap into more diverse audiences. So it became imperative for them to find the right partner to help them easily access all other financial and investment sources
The Solution: Open Finance for giving app users an easier way to manage their asset portfolio from their fingertips

The team at Delta knew that being able to connect the app to multiple data sources would be the key to growing and retaining its user base. Fortunately, it didn't take much to convince the team that Powens' Open Finance solutions would be the perfect fit for their needs. While Delta was transforming its crypto-only app into the comprehensive multi-asset investment tool that it is today, it needed a reliable partner that could provide them with  savings and investment data. Using Wealth, Delta users can automatically import data from over 168 institutions globally. Even more, it enabled them to go deeper with their real-time insights and analysis, thereby making the entire app experience much more dynamic and detail-rich than what most competitors offer.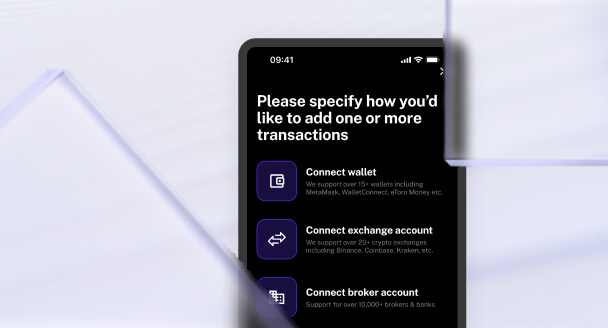 The Results: Creating a better overall customer experience by automating the retrieval of wealth data

Before partnering with Powens, users had to input wealth data into the app manually, which, by default, is both labor-intensive and prone to human error. Plus, doing so creates a less-than-ideal user experience. Integrating Powens' unified API in 2021 helped overcome that. Users were able to sync the app to hundreds of new traditional financial data sources with just a few clicks thanks to Powens' speedy search experience and streamlined onboarding flow. And as an added bonus, working with a single API simplified the integration process for the engineering team in a big way. In other words, a win-win across the board.
As a result, the app is now tracks an estimated total of around $1.5B in assets and investments  today. Taking this one step further, while only 5% of users tracked traditional assets (aka, not just crypto) in 2021, that number jumped to 35% of users in 2022—with a goal of hitting 50% in 2023.
While it may have taken a little time for users to get used to using Open Banking solutions for sharing the financial data, these steadily growing numbers have made one thing clear: more and more users trust the safety, security, and simplicity of Powens' connectors. So now, as the team at Delta thinks about the future of the app, they're looking forward to working with Powens to identify ways of boosting key performance metrics, like conversion and success rate, while also making recommendations to expand coverage in key markets. This level of constant support from Powens is truly what has made this a great partnership.
4M+
app downloads globally

300K+


active users
~$1.

5B


total assets tracked today.
" Users are much more willing to bring their assets and investments into the app when they can find their financial institution quickly. Powens' extensive coverage of financial services providers and simplified onboarding flow has allowed us to build this trust. "

Tom Van Helleputte, VP Product at Delta.
Tap into the power of Powens'

Open Finance platform today

Contact our team today to schedule a demo of our Open Finance products and services.