How can we help companies digitalize their processes? This is the challenge that EBP, a specialist in management software, decided to take up. Companies who were found wanting in terms of digitalization fell behind during the health crisis. Many of them encountered cash management problems. To avoid these pitfalls, EBP supports its customers in their digital transformations, using Powens' banking aggregation technology.

The need:
speed up the digitalization of companies
during the health crisis
The Covid-19 health crisis has had a major impact on EBP's corporate customers. Most of them did not have a suitable workplace organization in place to cope with lockdown. They were faced with several problems: 
An aggravation of cash flow problems due to the need to pay for inventory while income streams dried up, 

A need for daily accounting monitoring to help them steer through the crisis, 

The lack of process digitalization, making it difficult to finalize balance sheets (paper accounting documents that could not be accessed during lockdown). 
To remedy these problems, EBP developed its Open Line™ accounting software in just a few months. 
Digitalization of business processes, automation of time-consuming tasks, more intense teamwork: EBP opted for Powens' banking aggregation technology to assist its customers in their digital transformation.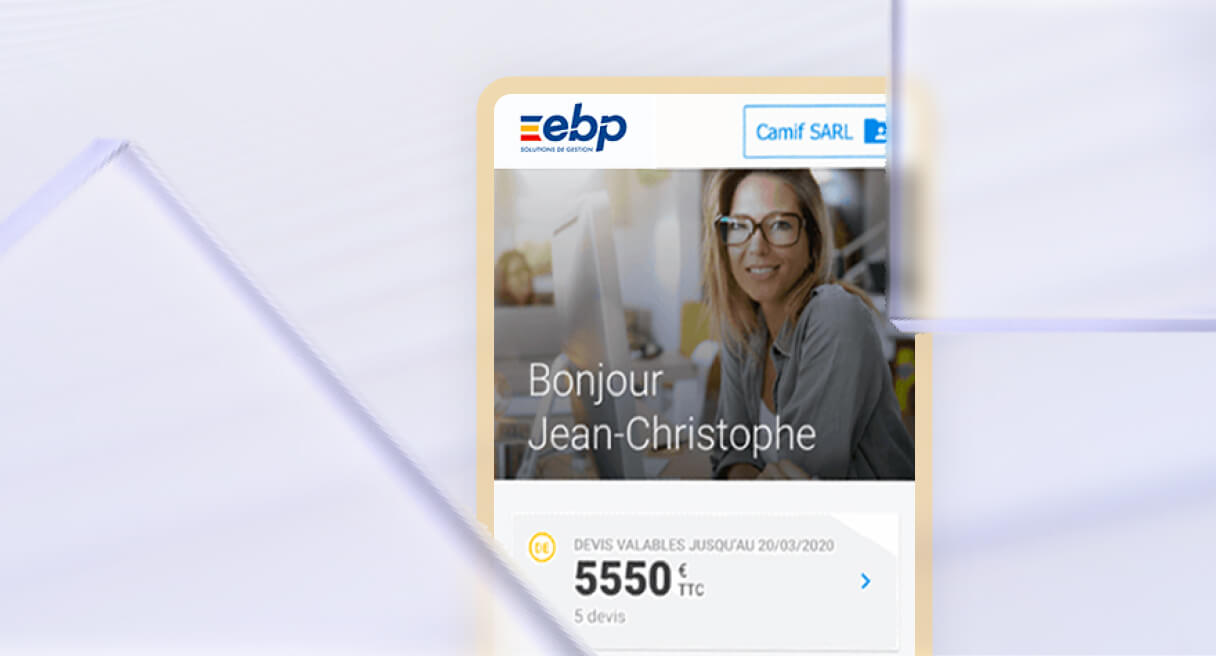 The solution: banking aggregation for
increased efficiency in accounting processes 
EBP rolled out several solutions to help its customers cope with the impact of the health crisis. The first of these, EBP Synchro Banque, uses Powens' Bank product. Banking data is collected automatically from customer accounts. This does away with switching back and forth between different platforms and manually importing bank statements. Accounting entries and bank reconciliation are automated. EBP's customers have cut the time required to process their accounting operations. 
Furthermore, banking aggregation gives them a real-time overview of their company's cash situation without leaving the EBP interface. 
EBP has also developed a solution to digitize purchase invoices, along with an expense accounts application, in order to speed up its users' accounting processes.
"We have been working with Powens for a number of years. We have recently audited other solutions on the market. These audits confirmed that we made the right choice when we opted for Powens, for several reasons: excellent business expertise, a rapid reaction when a patch is required, the product roadmap and excellent functional coverage. There is a real relationship of trust between our teams and those at Powens."
Cécile Regnard, Product Manager, EBP
The results 
Thanks to Bank, EBP has reinvented its management software. Time-consuming tasks have been eliminated and errors limited. Users have access to a tool to manage their cash on a daily basis. Data is updated in real-time, enabling them to make the right decisions. 
Accountants also benefit from this improvement. Entering accounting entries, which was previously the core of their business, is automated. Now they can concentrate on enhancing customer relations.
Figures: 2021-2022
€55 million

revenue in 2021, up 11.7% over the previous year

160,000

Open Line™

 software customers
16,000

accounts synchronized
EBP is striving to continue to make accounting processes less cumbersome, both for companies and their accountants. 
Want to boost your management solution?
Schedule a demo